*Update for our customers*
We're open Tuesday, Wednesday, Friday, Saturday and Sunday, 10am – 3pm. Entry is still FREE.
---
Events & Activities at the Museum
New Holiday Trail
Our museum mice are getting ready for Christmas…
They have lost some of their favourite decorations – can you help find them?
Especially for the holiday season, there will be a new hunt for the missing decorations. Free activity.
Free activity. No need to book.
Christmas Stories
Ever wondered why we have holly and tinsel at Christmas? On Saturday the 11th of December, from 10am to 2pm, Mother Christmas herself will visit the museum to create an interactive visit that will bring to life holiday stories and Christmas traditions.
Free activity. No need to book.
---
Events & Activities Online
Origami Spooky Bookmarks
Make your own Spooky Origami Bookmark. Make your own bookmark to help you keep your place when reading all your spooky stories this half term.
---
Swansea Museum – Make your Own Museum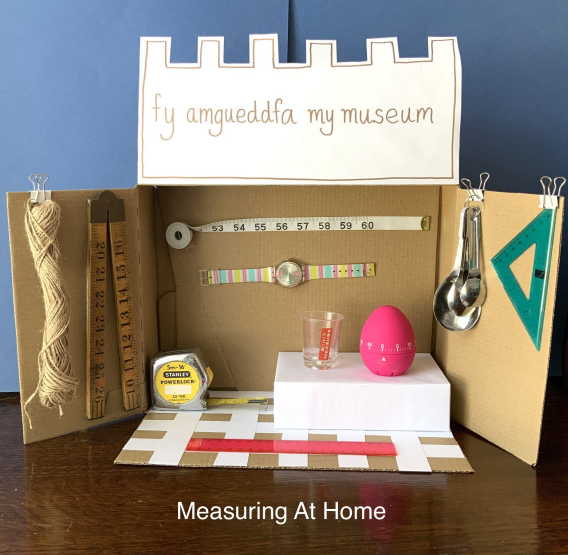 A museum collection can include all sorts of things. They might be about inventions or gardens or toys, history, or shoes, a colour , a place – anything!
Collections can include things that will last, like a fossil or things that will fade, like a daisy chain. They can be serious, or funny. Often collections will have a theme and often they tell a story.

Make your own exhibition
Do you have a collection or a story to tell?

You could make your own museum in a box or display your objects
on a table or other suitable place.

Choose your theme and see if you can link the objects together in an
interesting way.

Perhaps you have always collected things just because it is fun.

Think about how you could display them in your own museum and
think about what you might like to say about the objects to tell their
story. Remember to give your exhibition a name.
Watch the video below and download the pdf for instructions.