Talks, workshops, guided tours, film showings and more you'll find plenty of events to keep you inspired at Swansea Museum.
Workshops: All workshops are FREE unless othewise stated children must be accompanied by a responsible adult.
Workshops run between 10am – 1pm and 2pm – 4pm and are drop in unless otherwise stated.
For further details please contact the museum.
Half Term Workshops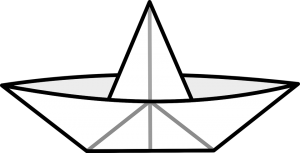 Half Term Workshop – Thursday 22nd February
To celebrate 2018 Year of the Sea, create your very own paper boats inspired by historic vessels in the collection with artist Rhiannon Morgan
Free.
Drop in.
All welcome.
10-1pm.
Gweithdy Hanner Tymor – Dydd Iau 22ain Chwefror
I ddathlu 2018 Blwyddyn y Môr, crewch eich cychod papur eich hun a ysbrydolwyd gan longau hanesyddol yn y casgliad gyda'r artist Rhiannon Morgan.
Am ddim.
Galw heibio.
Croeso i bawb.
10-1pm.