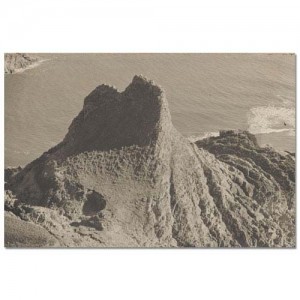 C.600BC – C.100AD saw the Iron Age supersede the Bronze Age.  There are thirty or more Iron Age sites scattered on the isolated Gower Peninsula, the hill fort at Cil Ifor being probably the finest.
Two other sites have also been excavated extensively, The Knave at Rhossili and The Bulwark on Llanmadoc Hill.  The Knave is a coastal promontory fort; two huts have been located there as well as pottery fragments from c.50BC – 50AD.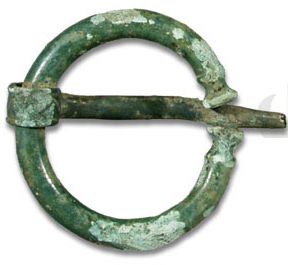 The Bulwark is a more complex example of a large defended enclosure. Its prominently sited earthworks consist of well-preserved banks and ditches.
The old red sandstone Llanmadoc Hill at 186m is one of the highest points on the Gower.  Iron Age people defended themselves by building fortifications. But it would be misleading to think of them as being aggressive because of this, rather their structures were available to shelter a community in times of danger.
Find out more…
Read more about Archaeology in Swansea… Medieval Swansea