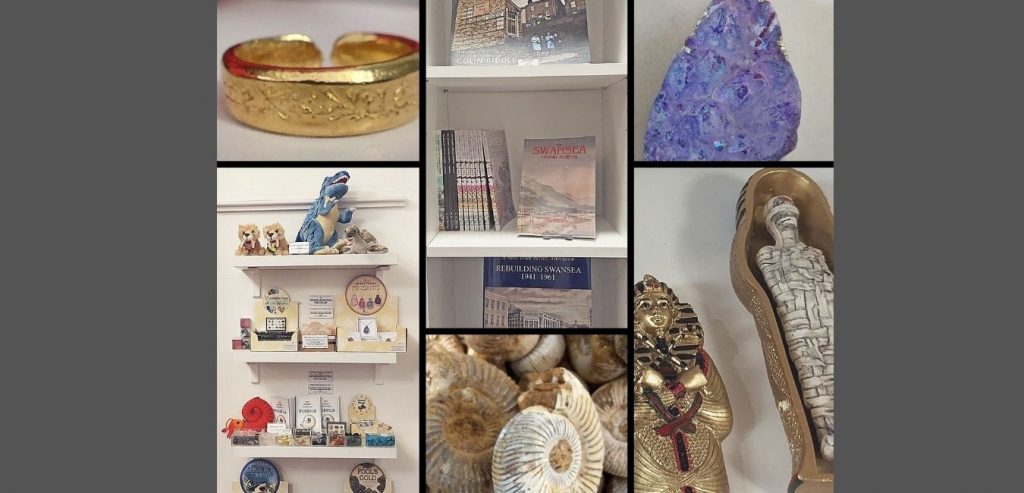 ---
Our Museum Gift Shop offers a selection of items all related to the museum collection. Inspired by out Egyptology collection we have figurines of gods and kings and you can even take home your very own soft toy Anubis.
Swansea Museum has an amazing natural history collection. You too can start your own collection of polished stones and fossils or purchase a dinosaur toy for the budding palaeontologist.
Come and have a snoop around our 'Book Cwtch' where we have a wide selection of books relating to local history and unique ones from Swansea authors. These make fantastic gifts for a Swansea history buff.