In the year 2000, the uniform and medals of Sergeant Sam Glyde (Royal Engineers) were donated to Swansea Museum. The donation was made by his sister, Joan, who shared his story with the Evening Post.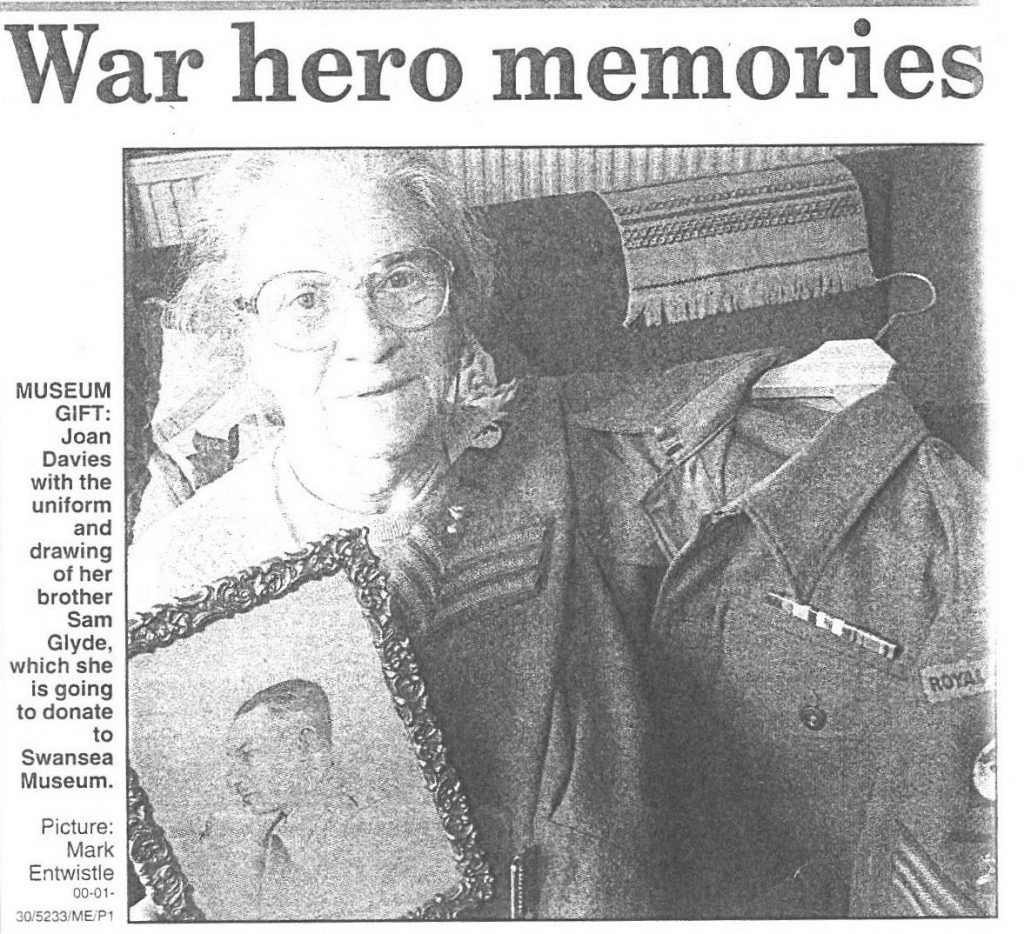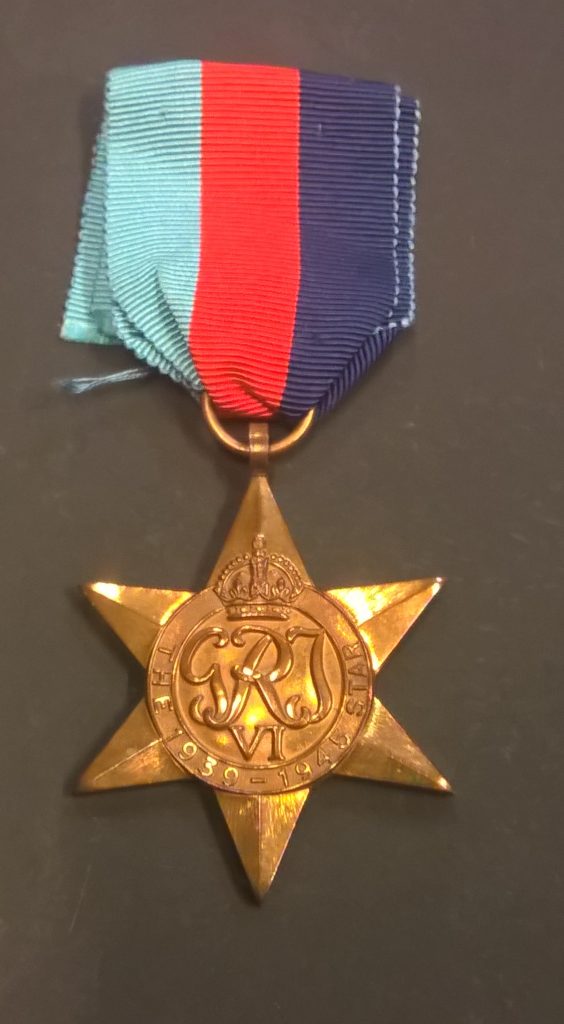 `Royal Engineers' Sergeant Sam Glyde from Swansea was haunted for the rest of his life by the terrible scenes he witnessed when his company entered the camp gates of Auschwitz in the closing days of the Second World War. Furthermore, that he had to stop some of his men from shooting the guards who were so outraged at what they saw. . He made them pick up the prisoners and put them on to army lorries to be taken for help. As my brother took one of the prisoners he said he wanted to remember the man who liberated him and wanted to do a drawing to keep him in his mind, as he wanted my brother to remember how grateful he was. He never forgot going in to Auschwitz. It has a very big effect on him and haunted him throughout his life'.
However, we have since realised that the story, was not quite right because of one key aspect. Auschwitz, was in fact, liberated by the Soviet Union.
A badge, showing a rearing boar, on Sergeant Glyde's uniform places him as part of XXX Corps. Towards the end of the war, XXX Corps were involved in Operation Blockbuster, one of the final operations of WW2 in Europe. This is when came across the Bergen–Belsen Concentration Camp.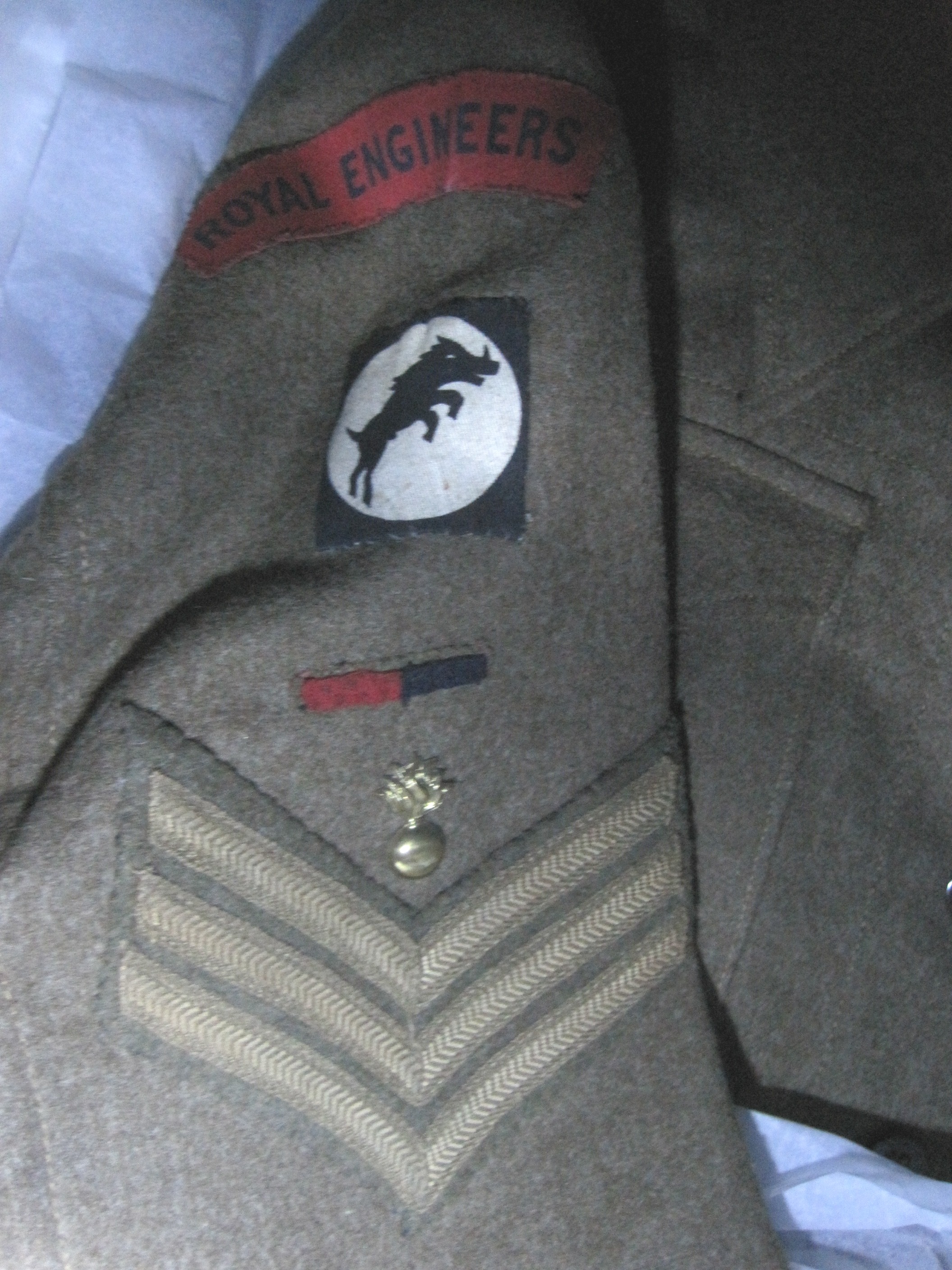 As an Engineer, Sergeant Glyde would have been involved in excavating large pits for the mass graves, and trying to restore hygiene. Eventually due to the risk of diseases such as typhoid, they destroyed the camp.
Sergeant Glyde was not the only soldier from Swansea to enter Bergen-Belsen.
Walter Stockdale serving in the Pioneer Corps also entered, the concentration camp. After the war he bought this hair restorer kit which is now in the museum.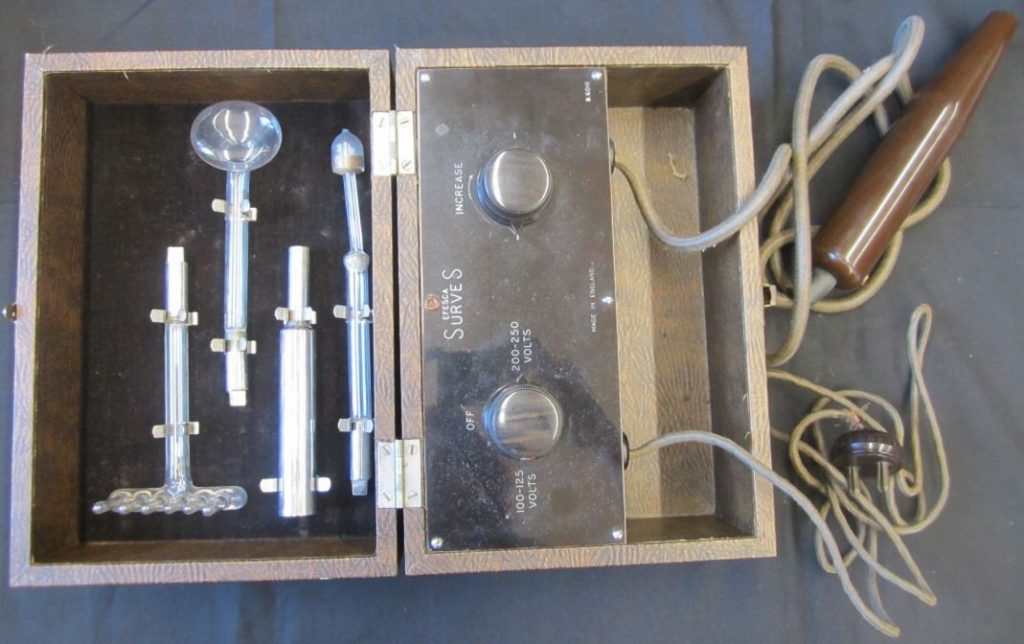 Mr Walter Stockdale lost his hair due to the shock of what he witnessed and experienced at Bergen-Belsen and later purchased the hair restorer kit to aid with this