Griffith John celebrated his jubilee as a missionary at Hankou in 1905. Thanksgiving services were held in the chapel and main hospital. Two years later John's jubilee was also celebrated as part of a missionary exhibition held in Victoria Park, Swansea.
By 1911 his health was declining and he finally left China after 56 years of service.
John died in London on the 25 July 1912. His body was brought back to Swansea for burial. News of John's death was widely reported and vast crowds packed the streets around High Street Station. The funeral service was held at John's childhood chapel of Ebenezer. He is buried at Bethel Chapel in Sketty.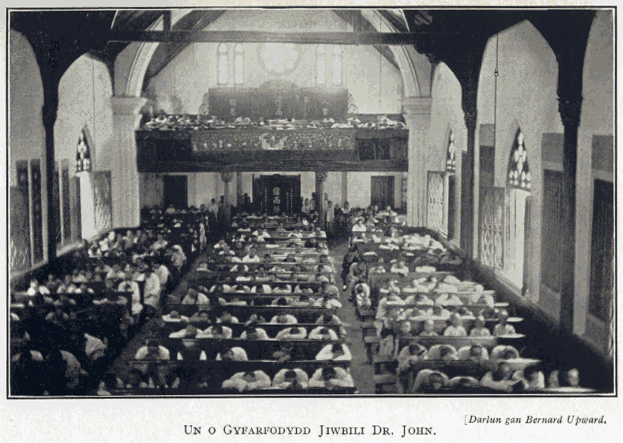 More exhibitions…
Swans 100 Exhibition
Swans 100 is a joint project between Swansea University and the Swansea City Supporters Trust. It is recording the fans' experience of supporting Swansea City Football Club over the last one hundred years.
Copperopolis
Look back into the fiery furnace that was Swansea during the years when it provided the majority of the copper used throughout the world. This exhibition explores the contrasting fortunes that the Copper industry brought to Swansea.
Griffith John
This exhibition traced the remarkable life of the famous Swansea Missionary Griffith John, who went to China in 1855 and stayed for over fifty years.He travelled the country extensively, where he was a widely popular figure, and set up schools, hospitals and colleges.