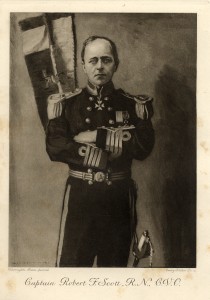 Scott was an experienced polar commander, having previously led the Discovery Expedition to the Antarctic in 1901–04.
The Terra Nova Expedition, named after its supply ship, was a private venture, financed by public contributions augmented by a government grant.
It had further backing from the Admiralty, which released experienced seamen to the expedition, and from the Royal Geographical Society.
As well as its polar attempt, the expedition carried out a comprehensive scientific programme, and explored Victoria Land and the Western Mountains.
Walking into death and into history…