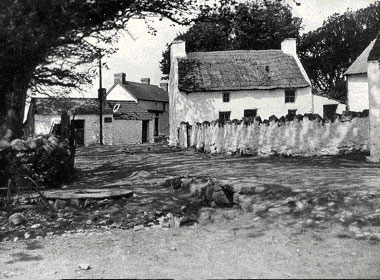 Edgar Evans was born on 7th March 1876, at Fernhill Top Cottage, Middleton, the next hamlet to the east of Rhossili, on the Gower Peninsula.
Edgar was the eldest of four children.
His father was Charles Evans, who came from Oxwich in the South of Gower, and his mother's name was Sarah Beynon.
Charles Evans, a mariner, had been a 'Cape Horner', one of those sailors who had managed to safely sail, around the treacherous Cape Horn.