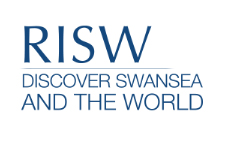 The Royal Institution of South Wales acts as the Friends of Swansea Museum, supporting events and purchasing objects.
Recent acquisitions have included the 1852 South Dock painting, Swansea ceramics and a photographic glass plate by Calvert Richard Jones showing Mumbles in 1850.
The R.I.S.W. was founded in 1835 as a philosophical and literary society, and in 1841 it opened Swansea Museum which it ran for over 100 years.
How to become a Friend of Swansea Museum
If you would like to join the RISW, download the form from the link below and send it back. Alternatively, you can join at one of the events or meetings of the RISW.
The RISW Membership Secretary
c/o Swansea Museum
Victoria Road
Swansea SA1 1SN.

Members receive a printed copy of the events programme and three newsletters every year. They get a discount on the Swansea History Journal, the RI's annual publication, and on purchases from Swansea Museum.