This is a brief attempt to cover the history of Swansea via 20 objects from the Swansea Museum Collection through short blogs. This is no easy task as there are around 50,000 individual objects and photographs on the database and with a fair number to still go on, the final number will exceed 100,000. Each blog will start with a prefix starting SM usually followed by a number which indicates the unique object reference number for every museum object. A rather difficult task which no doubt will create some debate, but here goes.
Object 1 – Fossil Tree
A fossil tree, currently on display in the museum garden was excavated from Cwm Llech, near Coelbren, Swansea Valley in 1833 by William E. Logan, a renowned geologist.
In the course of his work he discovered two fossilized trees beneath the Henryhd falls. These impressive specimens now rest outside Swansea Museum. He later became the first director of the Geological Survey of Canada and that country's highest mountain is named in his honour.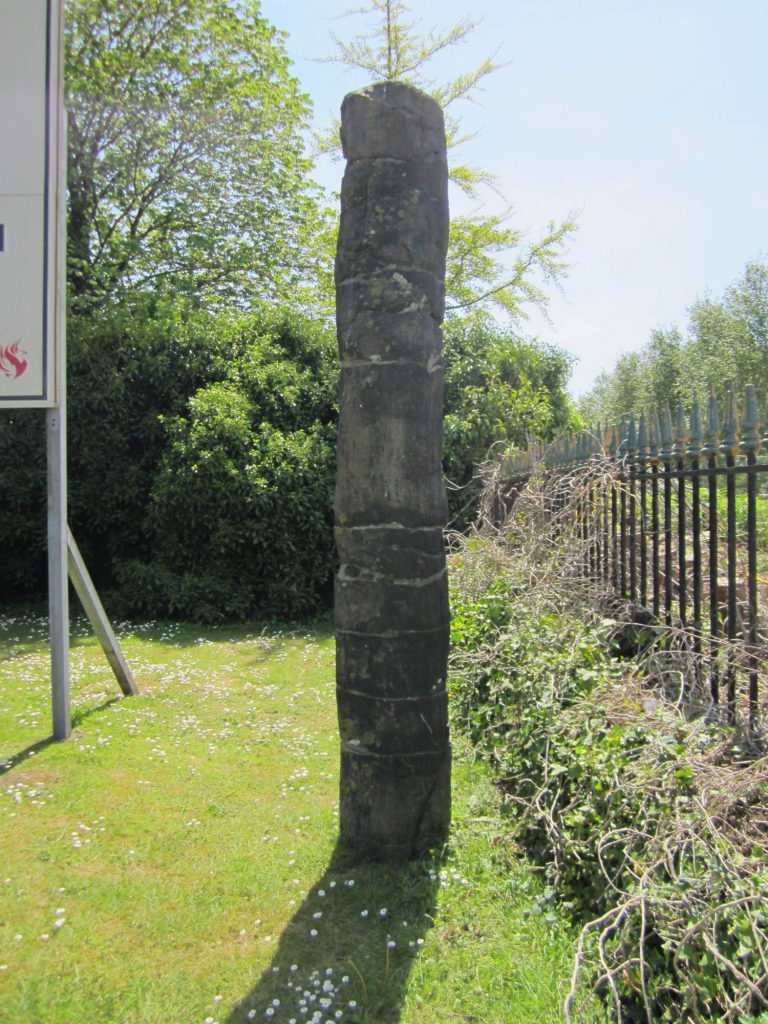 The Swansea Philosophical & Literary Society Report 1838, (later to become Swansea Museum) mentions the donation of the fossil trees:
"There have been presented to the Society two Fossil Trees of such magnitude, that until the erection of the new building is complete, it will be impossible to exhibit them. One is thirteen and a half feet long and eighteen inches in diameter, and the other four feet long by twenty-four inches in diameter. They have been left in situ: Instead of being thrown down and flattened, as such specimens usually are, they were found standing erect at right angles to the dip of the measures, with their lower extremities planted in a bed of shale immediately above a seam of Coal, which cannot be many from the lowest in the Basin, and penetrating a deposit of sandstone, consisting of several wards or layers. The two trees removed, stood close together as if springing from one root, while those remaining were not more than thirty yards from them and from one another. And as they all started from the same bed of shale, and very little of it has been exposed, it is not extravagant to imagine, that were the sides of the dell which cuts it, cleared away a whole primeval forest of these gigantic Sigillaria, standing as they grew, would be exhibited to the wondering eyes of the beholder".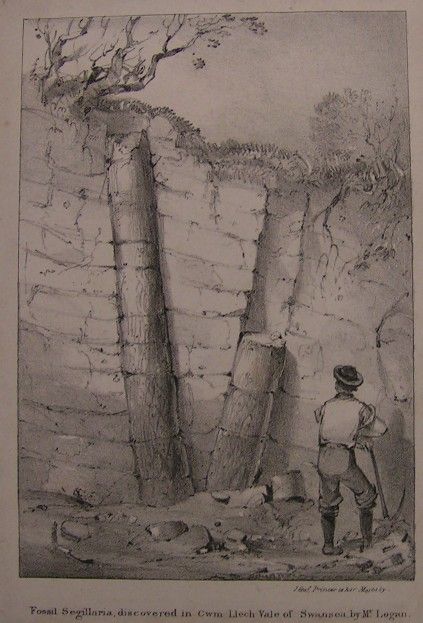 'Fossil Segillaria, discovered in Cwm Llech, Vale of Swansea, by Mr. Logan'. Preserved in the grounds of the Royal Institution, Swansea. The print shows two fossilised tree trunks still embedded in the rock, with a man with a pickaxe beside. Excavated under the supervision of Mr. De la Beche.
Other nice fossil samples include SM 1841.3.3, a calamite fossil, a now extinct tree closely related to a horsetail tree that could grow to more than a 100 feet tall. These types of fossils are often found in coal rich terrain. This particular fossil can be seen on loan in the National Waterfront Museum.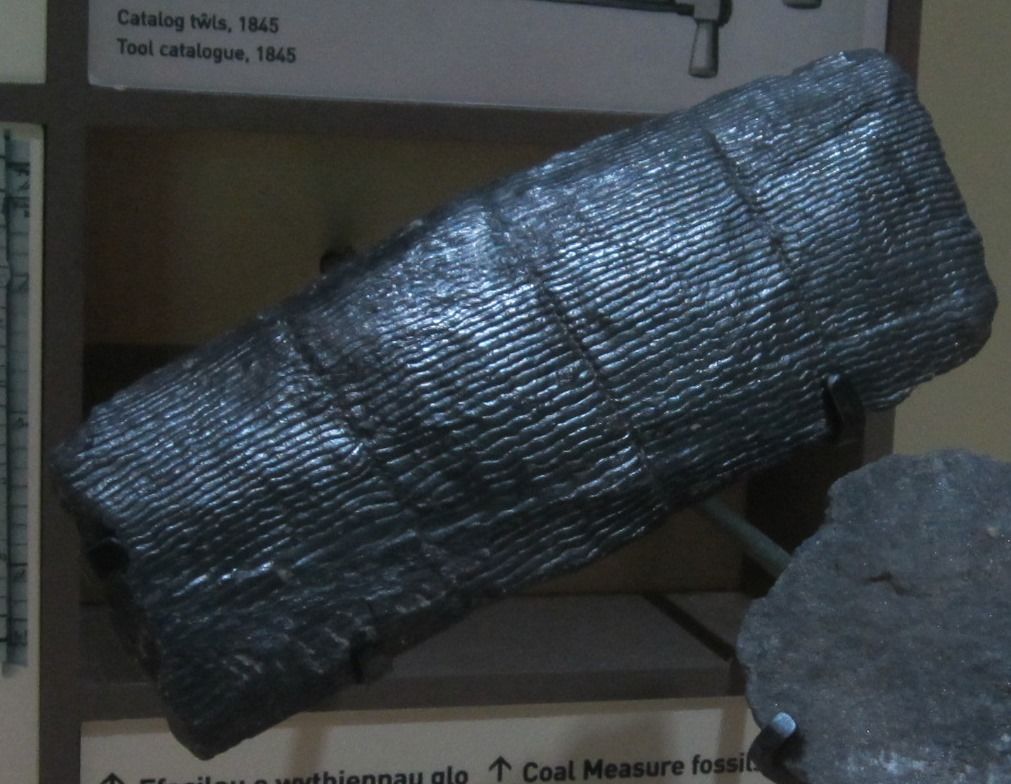 The coal seams, trees and other coal fossils in the collection were laid down in the Late Carboniferous geological period roughly 300 million years ago when Wales was a part of a large tropical forest near the equator.
So why start with these fossils? The origin of Swansea as a town in the 11th Century has nothing to do with geology. The location of Swansea Castle is about geography, defence and resupply by sea if under siege. However, the modern city we now live in has everything to do with geology.
The city we live in today, is what it is, due to it being on the edge of a coalfield.