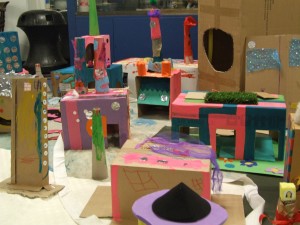 Get inspired by Art Across the City and re-invent Swansea as a much more colourful place!
Young visitors have the chance to join the team from LOCWS International to dream up their own version of 'Future Swansea' and design and create their own buildings with the help of experienced staff.
Both workshops are completely FREE and all materials are provided.
No booking is required so just drop in.
Workshop dates
Saturday 27 April, 12noon – 4pm
Saturday 11 May, 1pm – 4pm