Art UK was launched in 2016 as a successor to Your Paintings. Art UK (a registered charity) is a joint initiative between the BBC and other organisations and participating collections and museums from across the UK.
Oil paintings from the City and County of Swansea's cultural venues have made it into the national collection:
Other Swansea collections available online include: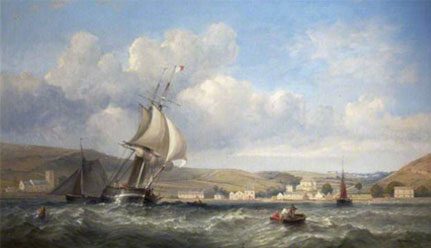 The website aims to show the entire UK national collection of oil paintings, the stories behind the paintings, and where to see them for real. It is made up of paintings from thousands of museums and other public institutions around the country.
There are an estimated 212,000 oil paintings in the UK's national collection with works by some of the greatest painters of the last 700 years, as well as paintings by thousands of lesser known artists.
For more information visit the Art UK website, follow them on Twitter  and Facebook.