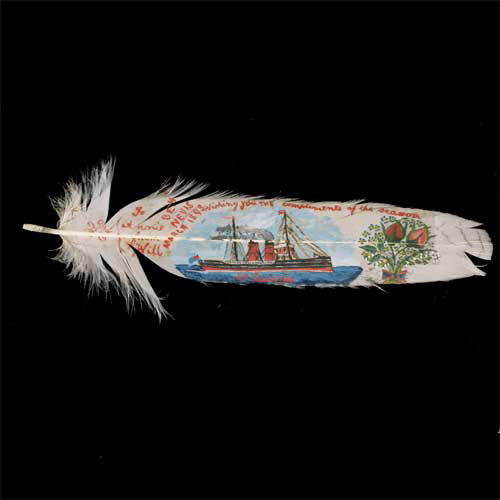 Feather decorated by Captain Will Nelson. This white feather has a delicate painting of the steam ship S.S. Lucania and the message, To Annie from Will. Ben Nevis March 1898. Wishing you the compliments of the season.
Captain Will Nelson lived at Malvern Terrance in Swansea. He sailed frequently round Cape Horn shipping copper back from Latin America for the smelting industry in Swansea.
Feathers were a 19th century tradition amongst mariners who painted them as mementos for their loved ones during long sea voyages.
Object# MI7646.1-7