Mae'r print hwn yn dangos y goleudy ar ynysig allanol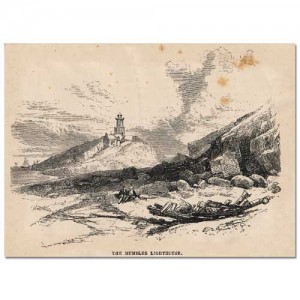 y Mwmbwls, a oedd yn rhybuddio'r llongau am beryglon Traethell Mixon gerllaw. Mae'n bosib gweld dau ddyn ifanc trwsiadus yn eistedd, yn y cildraeth yn y tu blaen. Mae'n debyg eu bod yn cael trafodaeth ddwys.
Nid yw'r print yn cael ei briodoli i unrhyw un penodol ond mae'n debyg o ran arddull i brintiau topograffig eraill yng nghasgliad George Grant Francis, lle gwelir y llythrennau 'R.C.H.'
Mae'n un o nifer mawr o brintiau a lluniau a roddwyd i Sefydliad Brenhinol De Cymru gan John Richardson Francis, mab hynaf George Grant Francis, ym 1895.
System Lensiau
System lensiau mawr yw hon o Oleudy'r Mwmbwls.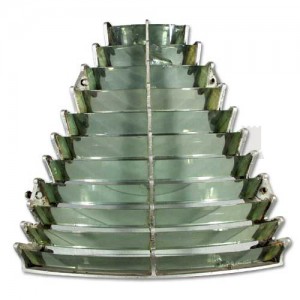 Mae ganddi olau gatadioptrig a oedd yn wreiddiol yn cynnwys lamp olew ond sydd bellach yn cynnwys bwlb trydan. Fe'i gosodwyd oddeutu 1860 a'i newid ym 1970.
Am fwy na dau gan mlynedd, mae Goleudy'r Mwmbwls wedi arwain llongau o gwmpas draethell hynod beryglus Mixon. Mae'r goleudy ar ran allanol dwy ynysig o'r enw Pen y Mwmbwls.
Mae cofnodion Trinity House yn disgrifio sut roddwyd y pŵer i Ymddiriedolwyr Harbwr Abertawe i ddarparu goleudy ar ran allanol y  Mwmbwls yn Neddf Porthladdoedd 1791.
"In July 1792 the Trustees contracted for the erection of the lighthouse and work began; however in October 1792 the half-finished structure collapsed.
In 1793 the plans of the local architect, William Jernegan were accepted and the lighthouse was finally completed and lit in 1794." (http://www.trinityhouse.co.uk)
Roedd Trinity House, a roddodd y system lensiau hon i'r amgueddfa, wedi ymgymryd â'r cyfrifoldeb o gynnal Goleudy'r Mwmbwls yn lle Bwrdd Trafnidiaeth Dociau Prydain ym 1975. Ym 1995, newidiwyd y system ynni yn y goleudy i system ynni'r haul.
Mary Press – My Life on Mumbles Lighthouse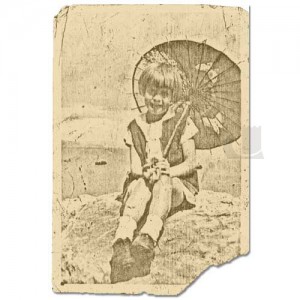 Ganwyd Mary Press ym 1921. O wyth mlwydd oed, treuliodd ei phlentyndod yn byw ar ynys Goleudy'r Mwmbwls lle'r oedd ei llystad yn cynnal yr adeilad.
Dyma rai o atgofion Mary: "It was a lonely life on the island with no other children living there. I did usual little girl things like playing shop but my mother and father were my only customers.
Many beach balls came ashore that had been taken by the tide from children playing on the beach at Mumbles. It was fun collecting them.  To keep me company, my mother bought me a puppy who followed me over the rocks."
Yn ei chofiannau, mae Mary hefyd yn cofio adegau gyda'r nos "… when there was a strong gale the sea was driven against the rocks.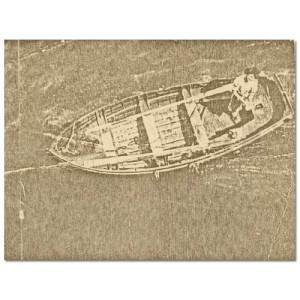 The sound of the sea and the pebbles, it was moving, was exciting to listen to.
I would also stay awake listening to the large ships passing the island en route to Swansea. They would often sound their sirens when passing".