We are still remaining positive and to continue to plan for our Autumn project with
Theatr na nÓg.
We hope you can join us for a whole day of cross curricular activities in Swansea perfect for Year 5 upwards:
Watch the play The Arandora Star at The Dylan Thomas Theatre followed by a Q&A with the cast
Take part in a workshop at the National Waterfront Museum
Visit the exhibition at Swansea Museum
Entry into a competition to win a workshop with Technocamps
Access to Theatr na nÓg's interactive app full of lesson plans and resources linked to the new curriculum and the themes of the show; Global citizenship, WWII, immigration and language.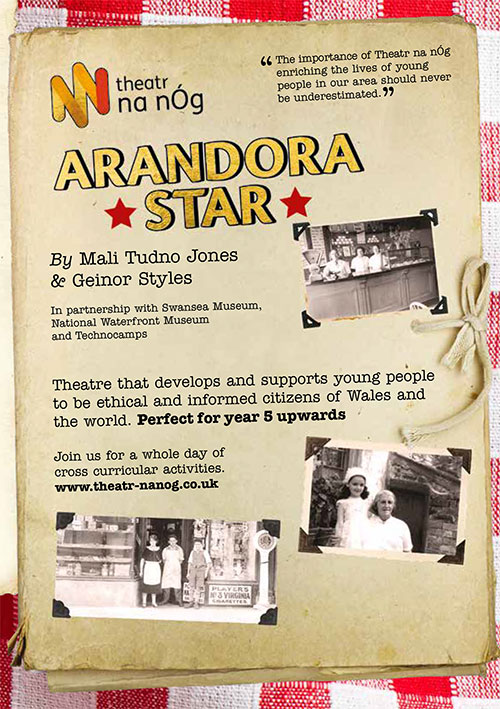 Theatr na nÓg are now taking expressions of interest for bookings, they're not asking for a firm commitment at the moment.
We do appreciate it's going to take some time to get back into a routine, we hope having a trip and project to plan will give everyone something to look forward to. We also know how hard it is for many schools and families so Theatr na nÓg have been working hard to increase their fundraising so we can offer an EARLY BIRD rate of £5+VAT per pupil for anyone who submits their booking by 14 May.
You can find out all of the information and book on Theatr na nÓg's website.
If you've not been before you can watch a very quick video explaining how the day works filmed by our volunteers at a previous show.
If you have any questions please give Kate at Theatr na nÓg a call on 01639 641771 or email drama@theatr-nanog.co.uk