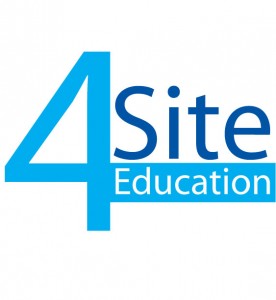 4site is an education service which provides workshops and school / college visits to venues in Swansea. It aims to bridge the gap between Swansea's cultural venues and schools and colleges in Swansea, Neath Port Talbot and Carmarthenshire.
Activities and events organised by 4site comply with the National Curriculum across Swansea.
4site membership Booking Form Welsh
4site membership Booking Form English
4site all venue Individual Visit Booking Form Welsh
4site all venue Individual Visit Booking Form English
Summer Term Timetable
Off to the Seaside (at the Tramshed)
Every Wednesday during May and June
24th to 27th April
WW2
1st to 4th May
WW2
8th to 11th May
Victorians (Mrs Mahoney)
15th to 18th May
Victorians (Alice Francis)
22nd to 25th May
Romans and some Celts
Half Term
5th to 8th June
Historic Encounter
A chance to meet a historic character, choose from Tudor, a Victorian or Lady Alina from Oystermouth Castle.
12th to 15th June
WW2
19th to 22nd June
WW2
3rd to 6th July
Gallery Consultations
10th to 13th July
Gallery Consultations
Gallery Consultations and Behind the Scenes at a Museum
At the end of 2018 the main temporary exhibition space currently hosting the Great War exhibition will end and during early 2019 the process will start to return the gallery back to a permanent exhibition exploring our science and natural history collections.  The museum has a number of objects in storage including stuffed bird collections, taxidermy, butterflies, shells, insects, fossils and various other collections.  The gallery could explore topics such as extinction, climate change as well as the impact of human activity in relation to the environment.
During July the museum will be running a series of consultation events and we would welcome the involvement of schools in the process.  The education room will include various specimens brought down from storage for children to look at and pick their favourites for display and how the overall gallery should look.  There will also be a chance to trial some of the new potential activity sessions that would be introduced into the 4site education programme including sessions on fossils and dinosaurs and climate change.
The process would also include a pre visit to the school to introduce the project in May or June.
Schools wishing to explore participation in the consultations please contact Phil Treseder on the email below.  Participation in the project is free and will not be included in number of membership visits.