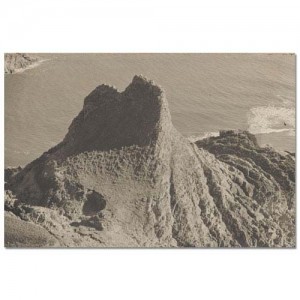 Yn y cyfnod o.600 CC – 100 OC, dilynwyd yr Oes Efydd gan yr Oes Haearn.Mae mwy na deg ar hugain o safleoedd yr Oes Haearn wedi'u gwasgaru ar draws ardal anghysbell Penrhyn Gŵyr, ac mae'n debyg mai bryngaer Cil Ifor yw'r gwychaf.
Mae dau safle arall wedi'u cloddio'n helaeth hefyd, sef The Knave yn Rhosili a The Bulwark ar Fynydd Llanmadog.Caer bentir arfordirol yw The Knave; darganfuwyd dau gwt yno yn ogystal â darnau o grochenwaith o o.50 CC – 50 OC.
Mae'r Bulwark yn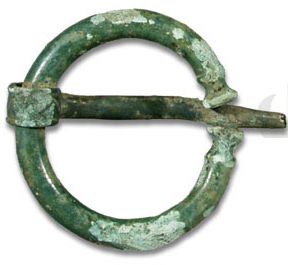 enghraifft gymhlethach o glostir amddiffynnol mawr. Mae ei gloddweithiau ar safle amlwg yn cynnwys gwrthgloddiau a ffosydd sydd wedi'u cadw'n dda.
Mae Mynydd Llanmadog, o hen dywodfaen coch, yn 186m o uchder ac yn un o fannau uchaf Penrhyn Gŵyr.Roedd pobl yr Oes Haearn yn amddiffyn eu hunain trwy adeiladu gwrthgloddiau, ond byddai meddwl amdanynt fel pobl ymosodol oherwydd hyn yn gamarweiniol. Yn hytrach, roedd eu hadeileddau ar gael i gysgodi cymuned ar adegau peryglus.
Mwy o wybodaeth…
Darllenwch fwy am archaeoleg yn Abertawe…Abertawe'r Oesoedd Canol